Posting Code             AVCMGB05012017
Company Name        Allied Vaughn
Position Title             Product Content Developer
Start Date                  TBD
Duration                     Ongoing/Indefinite
Location                     Grand Blanc, MI
Travel Required        None
Salary                         Hourly
Hire Status                Full-Time
Position Overview
Our corporate client in Grand Blanc, Michigan seeks a seasoned digital content creation professional. The qualified candidate will work with product content, internal stakeholders, and the eCataloging team to gather and generate product information for digital product listings.
Primary Responsibilities
Write content for products that reflects product line scope, marketing goals and consumer needs
Collaborate with internal departments, researching and correcting information during the content approval process
Analyze and categorize product information into structured fields
Use balance marketing and technical writing to construct multi-use product content
Provide team leadership and project management
Secondary Responsibilities
The ability to learn new tools and communicate with IT and other teams as needed
Strong process leadership skills in training and process documentation
Communicate effectively across various teams both written and verbally
Process and Project Management
Qualifications
Degree in Library or Information Science, Communication, Marketing, Journalism, Project Management, related field of study or professional experience equivalent
Strong writing background, including copywriting and editorial experience
Strong research and collaborative communication skills
Proficient in Microsoft Office and Adobe Suite products, specifically Microsoft Excel and Microsoft Access
Ability to analyze and synthesize from multiple sources
Client service oriented
Working knowledge of Content Management Systems
Familiarity with taxonomy and naming convention principles
Comfortable with time sensitive projects and deadlines
Ability to respond to and translate dynamic project needs
Ability to synthesize current and desired best practices into standardized guidelines
Desired Skills
 Automotive industry knowledge
Strongly preferred to have PIM system experience
Copy editing experience
Allied Vaughn Company Overview
Since 1959, Allied Vaughn has been an industry leader with supporting the media asset management needs of clients working across many industries, including entertainment, manufacturing, e-commerce, consumer products, marketing, publishing, non-profit, archives, historical, and academia. Allied Vaughn provides professional content management services to support a variety of content repository systems including DAM (Digital Asset Management), PIM (Product Information Management), and MAM (Media Asset Management).  Services include media archiving, restoration, preservation, migration, workflow management, taxonomy design, metadata application, information governance, records management, and project management.   As a professional service organization with a wide range of resource expertise, we are able to provide scalable solutions to support both long and short term project execution, to manage both physical and digital content, at every stage of its life cycle.
How to Apply
Qualified candidates email Brian Varkula, Human Resources Generalist at: brian.varkula@alliedvaughn.com
Submit Resume and References as a single Word or PDF document
Submission must include the following contact information: phone number, email address, and residence location
If applicable, include LinkedIn URL
Include the Posting Code and Position Title in the email subject line
To learn more about other opportunities at Allied Vaughn, please visit our website and follow us on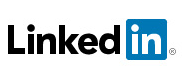 .