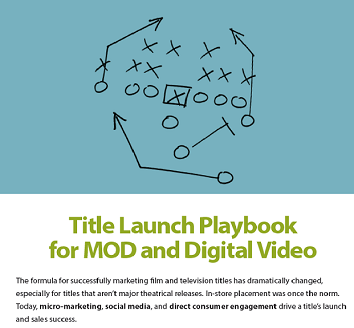 The Title Launch Playbook
A well planned release strategy for your film is the key to successful sales.  Allied Vaughn provides a collaborative distribution and marketing service that starts with the Product Launch Playbook.  This playbook outlines the specific timelines, marketing activities and deliverables to launch your title and maximize sales.
Lead time on a new release (or catalog title) is a key element to introduce your title to the largest number of consumers.  The timing your release date – and defining the release windows around theatrical, VOD, DVD/Blu-ray, SVOD and AVOD are an important part of the planning Allied Vaughn will do with you to provide the highest level of awareness to consumers.  The Product Launch Playbook will also give you guidelines on social media activities, title sell sheets, trailers, talent access and much, much more.
Read more about launching your titles here.

Back to top