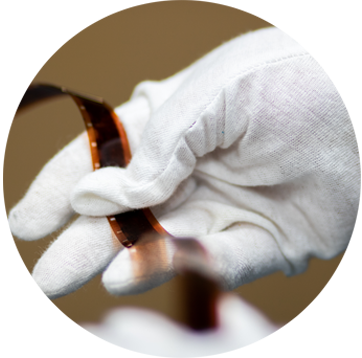 Media Migration
Allied Vaughn's physical media expertise spans all formats of Audio, Video, Motion Picture, and Print documents. We will migrate your content to a sustainable medium. We offer Data Transfer, Content Conversion, Content Uploading, Archival-Quality Files, and Digital Storage.
We ensure that your assets are saved and accessible to you for Fulfillment Service, digitally from cloud storage, or from our proprietary DAM application–MediaLinX, or physically via a storage medium of your choice, and delivered to you, via private courier or transportation carrier. Many clients pair migration services with our Archival Capabilities.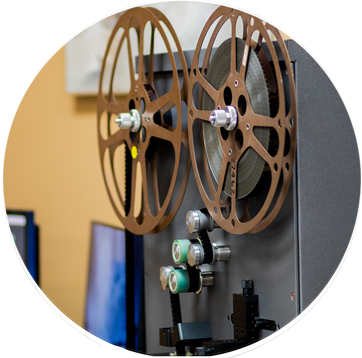 Digitization
Need your physical media digitized? Our services include Scanning, Film/Video Transfer, Encoding and Transcoding. These processes convert physical assets such as: still image photographs, negatives, slides, artifacts, ephemera, motion picture film, optical media and audio, to a digital medium. Our workflow starts with asset preparation to clean and potentially repair assets. Plus:
Media Duplication
Anti-piracy Encryption
Closed Captioning
Video Transcription
Our audio and video industry professionals' experience spans years of evolution from analog to digital recording, and from linear, tape-based media to file-based digital media.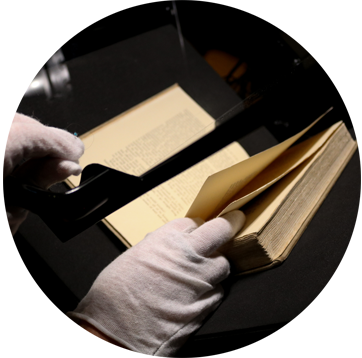 Document Imaging | OCR
We provide document image scanning from postcards to periodicals, books, scrapbooks, letters, photographs, posters, newsletters, flat art, and newspaper clippings. Allied Vaughn is equipped with a variety of optical scanners including book scanner, large-volume standard paper document scanner, mobile scanners, and large format flatbed scanner to suit a variety of document sizes, color, resolution, and formats.
Optical Character Recognition (OCR) technology translates images of text within scanned documents into alphabetic and numeric text characters. OCR documents become readable readable and searchable digitally in a repository such as a DAM system or database. Allow Allied Vaughn to digitize your important content so you may get more useful life from your text-searchable digital records.
Contact us below with information such as material type, size, page quantity, resolution and your need-by date so we may prepare a quote of work for your project.
Restore | Conserve | Preserve
Need to restore a film or repair pages of a scrapbook? How about moving ¾" to Digi Beta? Allied Vaughn has both the equipment and expertise to restore and preserve virtually any physical format. Physical media deteriorates over time and needs to either be restored to a durable format. Together, we employ processes to restore or repair damaged, age-degraded artifacts using the tools appropriate to the medium. And our production staff and Certified Archivists are trained to handle physical artefacts in our conservation room.

Back to top